Choosing the right bike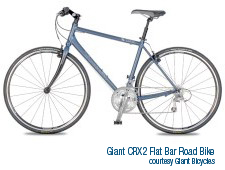 Before buying a bike check with your friends or colleagues who ride regularly to get their opinion on what type of bike you should choose then visit your local bike shop to get their advice. Today you have more choices than ever before:



Hybrid bike – great for rail trails, roads and tracks and everyday riding around town


Flat bar road bike – an excellent choice for fast and efficient about town and riding to work


Mountain bike – for unmade off road bush tracks, bike paths and rail trails



BMX

– for special tracks, tricks and stunts


Road bike – for high speed sealed road cycling


Specialty bikes – battery powered, recumbents and tandems

You should select a bike that will meet your needs and which you feel comfortable on and one with good range of gears for the hills. Riders should ensure they have the right size-sized frame (and wheels) and that the saddle height is properly adjusted. A large number of knee problems are due to incorrect seat height settings.
If using a pre owned bike get a mechanical check to ensure that it is in good running order and always carry a small tool kit with a few tools for basic repairs plus a pump and puncture repair pack.